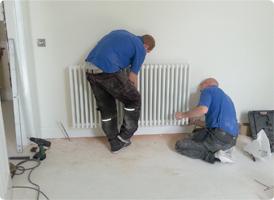 Plumbing Mates provides fast radiator installation and repair services in London. Call us now – 020 3745 5193! Only £55 per hour!
Plumbing Mates offers radiator installation services in a fast and perfect way.
Our radiator specialists are able to deal with the installation of regular radiators and central heating servicing as well as with the installation of radiators that occur to be a part of a new bathroom installation.
Good service on a good price!
Very happy with the job your plumbers done, my radiator was repaired for one hour!
Haven't expected such quality of work, your gas heating engineers are real experts.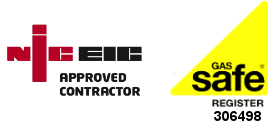 Radiator Installations and Repairs
Our radiator engineers will sort out all the problems that may appear wit the radiator installation. The first thing our workers will do is to deal with the old radiators that need to be replaced. Before that we will turn off the heating system to stop the water supply.
The types of radiators that we can install are:
Cast iron radiators
Vertical radiators
Column radiators
Radiator panels
Aluminium radiators
Classic radiators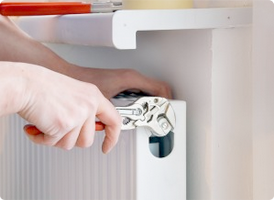 Radiator Repair
£55/h £60/h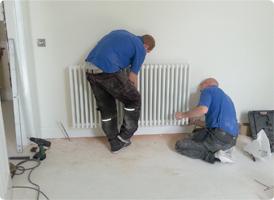 Radiator Installation
£55/h £60/h
Radiator Installation and Repair Services from Plumbing Mates
Our team of specialists will search for a suitable location where to install the new radiator, considering all the safety and access issues. When we remove the old radiators we will undo the nits, without removing the valves. The next step will be to locate the central heating pipes next to the location that is chosen for the radiator. After that our engineers will identify the return and the flow pipe.
Call Plumbing Mates – 020 3745 5193
We will attach tails if needed, these tails contain thermostatic valves which are responsible for the control of the heat. The next step that we will provide is to calculate the distance between the fastenings and we will mark the space to know where to install it.
Our engineers will attach the mounting brackets where the marks have been made and after that they will install the radiator on them by hand-tightening the connections. The final steps of the installation consists in opening the bleed and the flow valve as well as in the opening of the return valve to allow the circulation of the water in the heating system.
Just give us a call and our customer care team will provide you with a free quote straight over the phone: 020 3745 5193